Epistle 109
1656

"In which Seed Shine"
AND Friends, keep out of the Worldly-Wise Part, for that will never let People joyn and unite together (in Truth) which enters into the Earth and the Apprehensions of Words; but let Innocency be the Garment, and Truth and Simplicity the Covering. Then in the Innocency ye will have Unity, where there is no Evil Thought, but Love, that thinks no Evil. . . . And let the Weight and Preciousness of Truth be . . . esteemed above all things by you.

For here is my Grief, when I hear anything among Friends ...
Quaker Jane Recommended Reading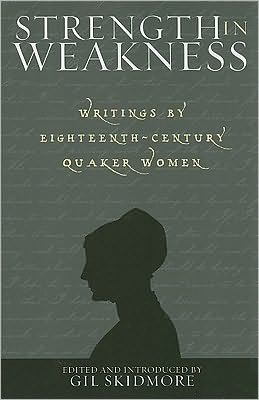 Lovely collection of the writings of a number of 18th Century Quaker women.